Abe Calls For National Security - Framework Review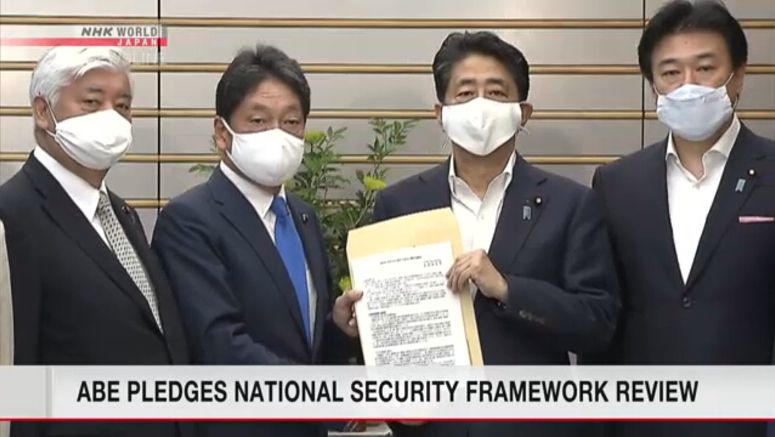 Japanese Prime Minister Abe Shinzo says the government will carry out a thorough review of national security strategy, including missile defense.
Former defense minister Onodera Itsunori heads the ruling Liberal Democratic Party's national security panel. He visited Abe on Tuesday to present a proposal on missile defense formulated by the party.
This comes in the wake of Japan's June decision to scrap a plan to deploy the US-made Aegis Ashore ground-based missile defense system in two locations.
The LDP calls on the government to enhance the country's deterrence capability as soon as possible.
It lays out a goal of putting in place a capability to block ballistic missiles before they leave enemy territory. The party calls for this to be achieved within the bounds of the war-renouncing Constitution and the nation's exclusively defensive stance.
The party also calls for the government to maintain the policy of not possessing offensive weapons.
Abe said the mission of the government is to maintain peace and protect the lives of the Japanese people. He went on to say that the National Security Council will discuss security strategy, including missile defense, with the party's proposal in mind.