Abe: Coronavirus Vaccine Trials May Start In July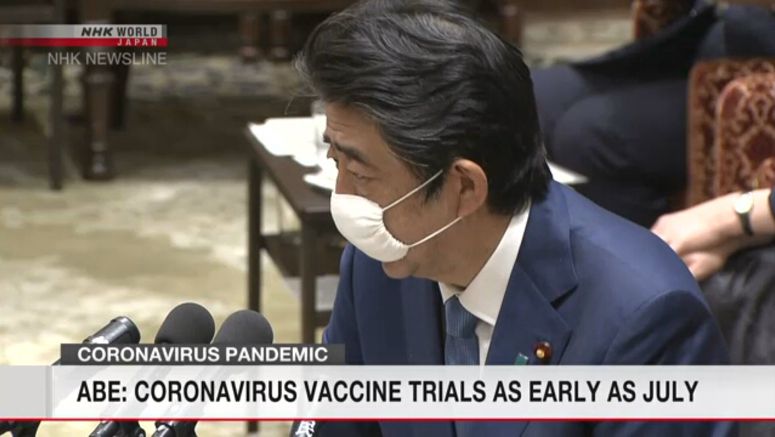 Japan's Prime Minister Abe Shinzo says clinical trials of a vaccine for the coronavirus are expected to begin in the country as early as July.
Abe made the disclosure at a Lower House Budget Committee session on Monday.
He noted that vaccine tests in humans have already started in the United States.
Abe said vaccines are being developed at several institutions in Japan, including the University of Tokyo, Osaka University and the National Institute of Infectious Diseases.
Abe said he hopes vaccination programs can get underway at the earliest possible date by gathering the world's wisdom.
He also reiterated that the government aims to approve the anti-flu drug Avigan to treat COVID-19 by the end of this month.