Abe: Developing Vaccines, Medicines Top Priority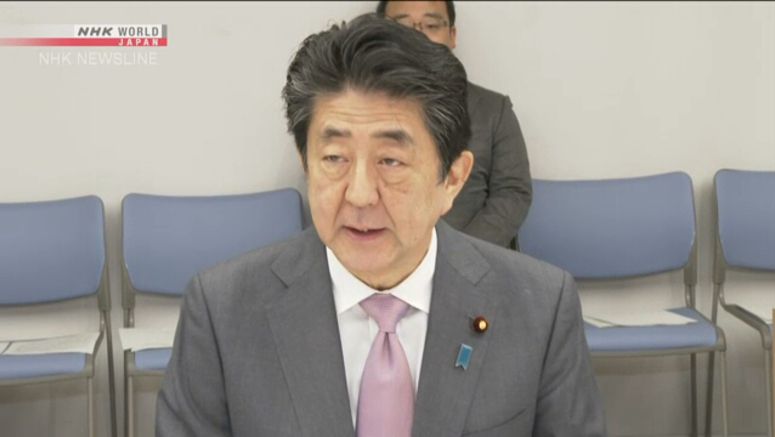 Prime Minister Shinzo Abe says the development of coronavirus vaccines and medicines to treat infectious disease will be the government's top priority. He called the current pandemic a threat to all mankind.
Abe attended a health and medical strategies task force meeting at the prime minister's office on Friday. Strategies for the coming five years were drawn up at the meeting.
They include the active use of AI-assisted medical technologies to treat various diseases.
They also aim to create an environment in which research labs and private businesses can share data and collaborate on health and medical research.
The strategies also mention that the government will immediately take more measures to contain the spread of the coronavirus. Those measures will include the development of medicines.
Abe said at the end of the meeting that the government will promote Japan's top quality medical research, and help the private sector offer people high quality services aimed at maintaining their health. He added that the government will actively promote Japan's excellent medical services overseas.