Abe Envisions National Referendum In His Tenure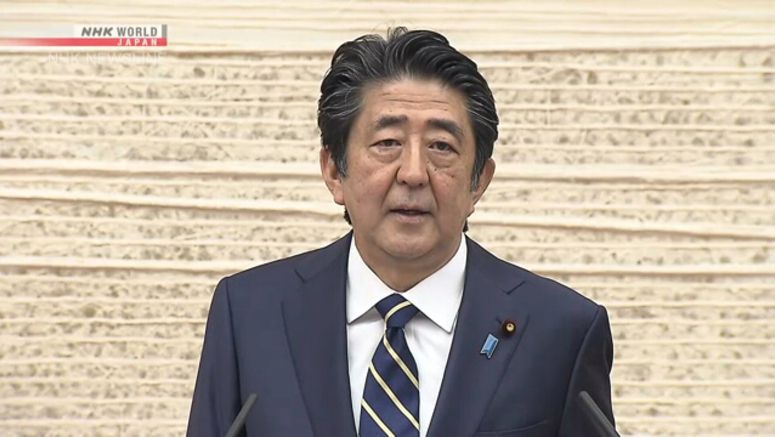 Japan's Prime Minister Abe Shinzo has expressed his hope to hold a national referendum on constitutional amendment during his tenure as president of the governing Liberal Democratic Party. His time in that position will end in September of next year.
Abe spoke to former Osaka mayor Hashimoto Toru in an online program on Saturday. He said he still has one year and three months left in office as a leader of the party.
He also said he is always aware of the possibility of dissolving the Lower House. He said that's because "politicians always live in a state of conflict."
Abe denied speculation that his relationship with Chief Cabinet Secretary Suga Yoshihide has been fraying, adding that rumors can be dangerous.
He said he had dinner with Suga on Friday, and stressed the importance of meeting each other and talking.