Abe Has 'not Heard' About Request For Questioning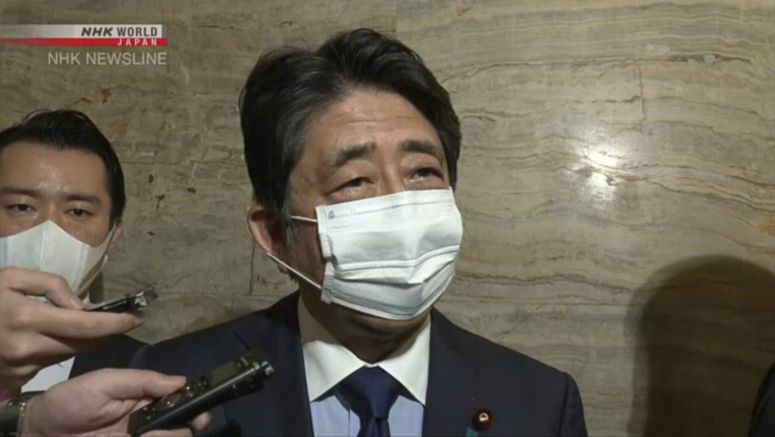 Former Japanese Prime Minister Abe Shinzo says he has not heard that prosecutors have asked to question him on a voluntary basis about annual parties for his supporters.
Asked by reporters about the request on Thursday, Abe replied, "I haven't heard about it."
Tokyo prosecutors are believed to be investigating the outlays for the parties held at Tokyo hotels on the eve of the annual government-funded cherry blossom viewing events.
They have questioned Abe's chief secretary and others on a voluntary basis, apparently on suspicion of violations of the Political Funds Control Law.
Receipts and other documents from the hotels suggest that Abe's office paid at least 76,500 dollars of the total costs of more than 190,000 dollars for the parties held between 2015 and 2019.
But Abe's support group is suspected of failing to report the revenue from the participants' fees and payments to the hotels, in violation of the law.
NHK has learned that prosecutors have informed Abe's staff that they would like to question the former prime minister on a voluntary basis over what he knows about the matter.