Abe Holds Coronavirus Taskforce Meeting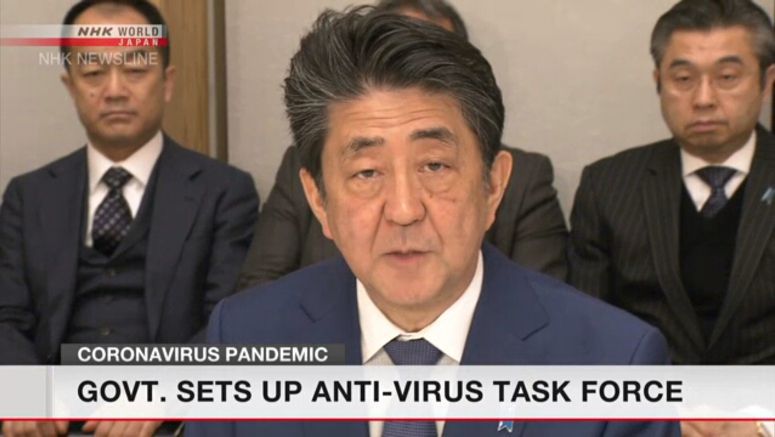 Prime Minister Shinzo Abe has presided over the first meeting of a government task force based on a coronavirus-response law enacted early this month.
The move comes in response to a rapid rise in the number of new coronavirus infections in Tokyo this week.
At the meeting on Thursday, Abe said the government will work with local governments much more closely to step up efforts to fight the coronavirus.
Abe stressed that the state and local governments, medical workers, and the people need to work together as one to overcome a national crisis.
Abe instructed Economic Revitalization Minister Yasutoshi Nishimura to draw up a basic policy for dealing with the outbreak.
Nishimura is in charge of the coronavirus law.
The basic policy will include a status report on the spread of coronavirus infections in Japan, an overall approach in the government's response, and essential steps to be carried out.
The launch of the taskforce allows the prime minister to declare a state of emergency in case a rapid spread of the virus poses a grave threat to people's lives and the economy.
Chief Cabinet Secretary Yoshihide Suga said on Thursday morning that the current situation does not warrant making such a declaration.
Before a state of emergency is declared, the government will hear infectious disease experts' views and consult with prefecture governors. The declaration enables the governors to make requests and instructions for people to stay at home or school closures within their prefectures.