Abe: Japan Wants To Lead G7 Statement On Hong Kong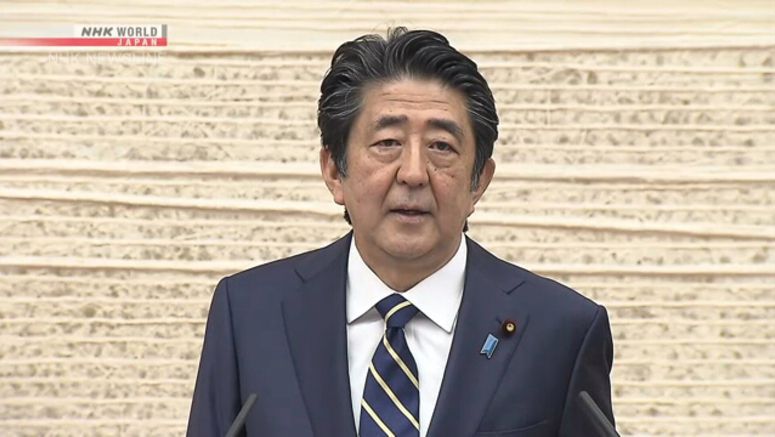 Japanese Prime Minister Abe Shinzo says Japan will play a leading role in the Group of Seven economic powers issuing a statement on Hong Kong affairs.
Abe said in the Diet on Wednesday that Japan has expressed concern over developments in Hong Kong, following China's decision to introduce national security legislation aimed at cracking down on anti-government protesters in the territory.
He said Japan will work with the other G7 members to issue a statement on maintaining the "one country, two systems" for Hong Kong, with the understanding that the group has a duty to lead global public opinion.
Referring to the ban on foreign arrivals to curb the spread of the coronavirus, Abe said the government is currently communicating with various countries.
He said the government will carefully consider gradually reopening Japan to foreign travelers, and also systems for health checks for arrivals and keeping track of them after they enter the country.
Foreign Minister Motegi Toshimitsu said the entry ban will be eased starting with countries where the coronavirus has been brought under control. He said China is not a candidate at this point.