Abe: Next 2 Weeks 'crucial' In Virus Battle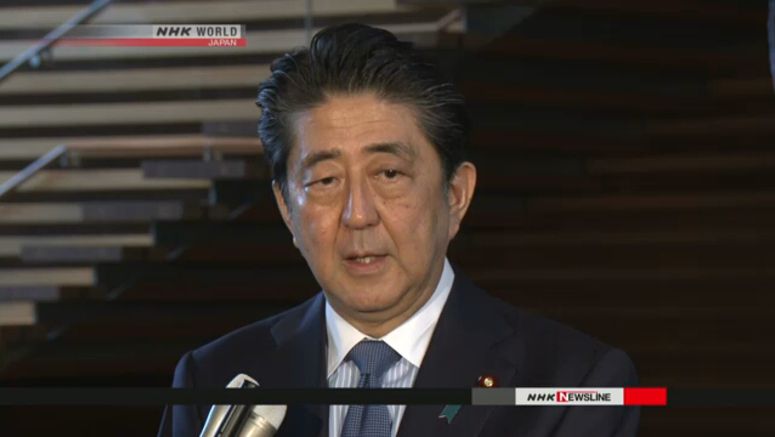 Prime Minister Shinzo Abe has suggested that major sporting, cultural and other events should be canceled, delayed or scaled down for about two weeks amid the new coronavirus outbreak.
Abe was speaking at a government task force meeting at the prime minister's office on Wednesday.
He said the next one or two weeks will be a crucial juncture that will decide whether the outbreak can be brought to an end at an early date or not. He added that, based on this, the government will ask organizers to cancel, delay or scale down events for the next two weeks.
The prime minister also said that the government will bar the entry of non-nationals who have stayed in South Korea's Daegu City or Cheongdo County in North Gyeongsang Province within 14 days of their arrival in Japan, unless they have special reasons.
Those areas in southern South Korea have been hit hard by the coronavirus outbreak.