Abe: No Police Crackdown On Non - Essential Outings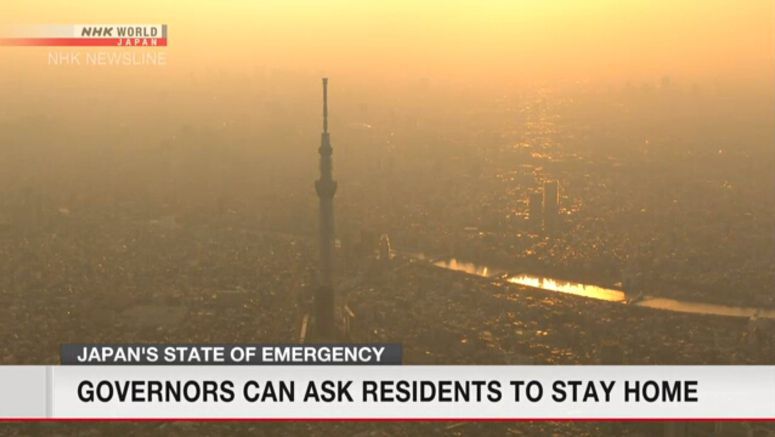 Prime Minister Abe Shinzo says he intends to call on people to stay home even though there will be no police crackdown on violations.
Abe held a news conference on Tuesday after declaring a state of emergency over the coronavirus outbreak.
He said the call for voluntary restraint on outings is not binding by law. But he wants citizens to abide by it just the same.
Abe defended himself against criticism that he was late in declaring the state of emergency.
He said he has been strictly assessing the timing for the declaration ever since the Diet revised existing legislation in order to tackle the outbreak of the coronavirus.
He said he is aware that government calls for voluntary cancellations of events and a nationwide school shutdown did not stop the spread of the virus.
But he said it is important to slow down the pace of the spread of the virus.
He said he is committed to curb the looming peak of the outbreak as much as possible and decrease the number of new cases.
Regarding the emergency economic package to deal with the impact of the coronavirus, Abe said the government plans to provide small and medium businesses with subsidies under the package in a simplified way using an online system.