Abe, Osaka Governor To Cooperate To Fight Virus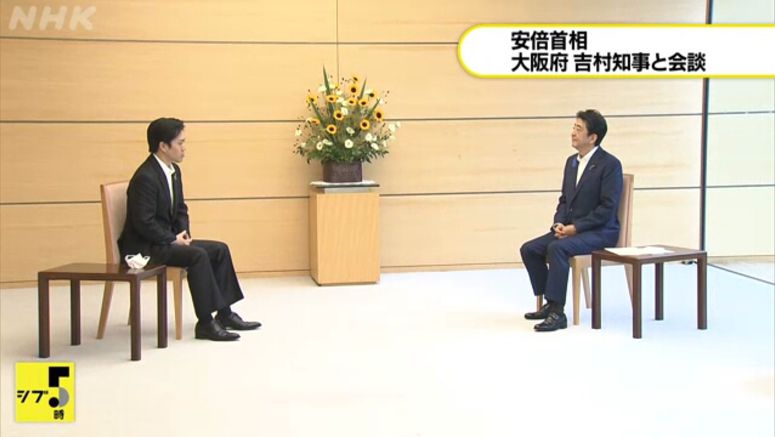 Prime Minister Abe Shinzo has told the governor of Osaka Prefecture that the government will work together with local authorities to curb coronavirus infections.
Abe met Governor Yoshimura Hirofumi on Tuesday at the prime minister's office and discussed measures against the virus.
Yoshimura said daily counts of new infections in Osaka Prefecture have recently been increasing to about 20 to 30. He stressed his wish to contain a second wave of infections by all means possible.
Yoshimura handed Abe a letter requesting that the law be revised to require restaurants and other facilities to introduce full preventive measures if cluster infections occur in the establishments, and to cooperate with authorities in carrying out surveys.
Yoshimura also wants legal revisions to allow prefectural governors to order offenders to suspend business operations.
Abe said he is aware of the importance for the government to pursue measures against cluster infections. He emphasized that it will work with local authorities to prevent further infections by taking measures against cluster infections.