Abe Preparing To Talk With Ioc Head On Phone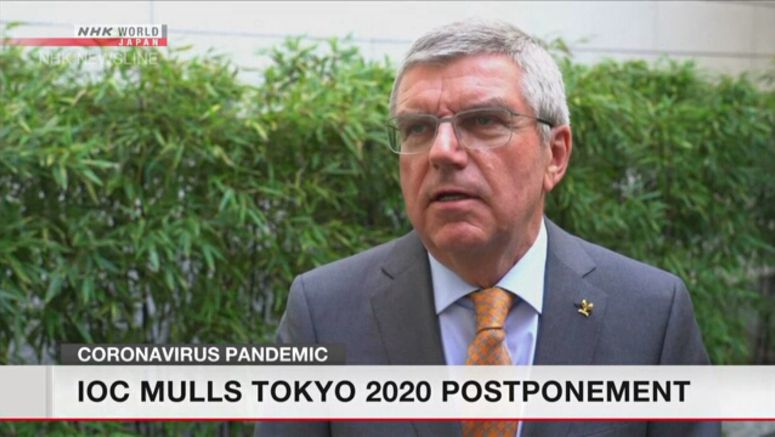 Japan's Prime Minister Shinzo Abe is preparing to have a teleconference with the head of the International Olympic Committee. Tokyo plans to ask the IOC to make a decision as quickly as possible on how the Games should be handled amid the coronavirus pandemic.
Abe wants to discuss the matter with IOC President Thomas Bach, while joined by the head of the Tokyo Olympic organizing committee and the governor of Tokyo.
The development comes after Bach said he is confident that a decision will be finalized within the next four weeks.
Abe has acknowledged that the Tokyo Olympics and Paralympics may have to be postponed if they cannot be held in "a complete form." He told a Diet committee on Monday that he doesn't think the world is now in a situation to stage the Games.
Meanwhile, the IOC has ruled out a cancellation of the Games -- a move that comes as a relief to Tokyo.
Japanese government officials say their efforts to avert the cancellation bore fruit. Earlier this month, Abe explained Japan's stance in a phone call with US President Donald Trump, as well as in a video conference with his Group of Seven peers.
The Japanese government plans to ask that the IOC promptly begin work on a new schedule, if the Games are delayed.