Abe Promises Support For Parents' Inconvenience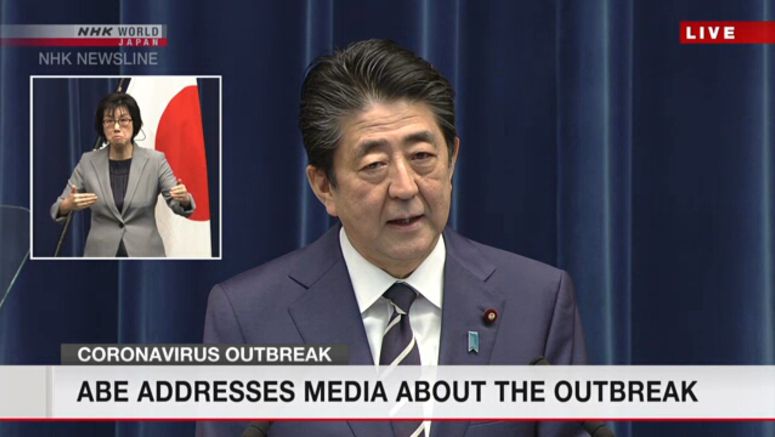 Japan's Prime Minister Shinzo Abe has asked for understanding for the government's request to shut down schools around the country, and promised financial and other support for parents who are inconvenienced.
Abe held a news conference on Saturday to explain his commitment to containing the spread of the new coronavirus, following his government's request for school closures.
He asked for the cooperation from every Japanese citizen, saying that the government alone will not be able to win the fight against the virus.