Abe Says Willing To Cooperate In Party Fund Probe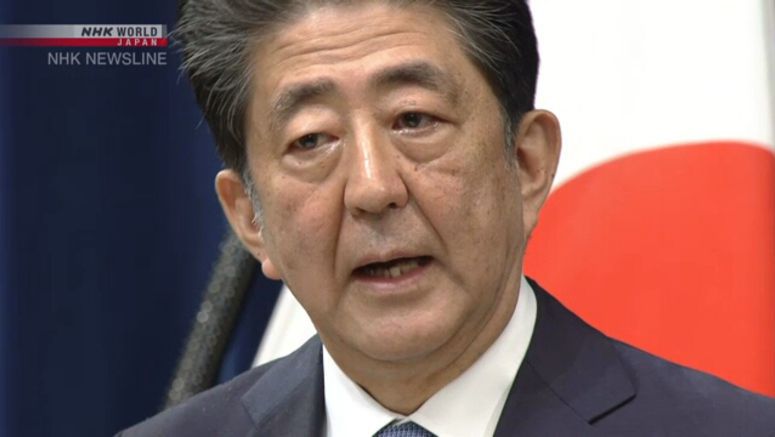 Former Japanese prime minister Abe Shinzo says he will cooperate with the investigation into alleged political funding violations involving his support group.
Abe spoke to news reporters on Friday about the allegation that the group shouldered part of the costs of annual parties for his supporters.
The group is said to have failed to report the revenue from the participants' fees and payments to the hotels, in violation of the political funds control law.
Abe said he is aware of media reports that prosecutors want to question him on a voluntary basis, but he said he has not heard about it. He also said he will sincerely respond to the matter.
Abe said what he had told the Diet was based on the knowledge he had at that time. Previously, he had told lawmakers that his support group did not cover the costs.
He added that since an investigation is underway into whether his group shouldered the cost or not, it would be inappropriate for him to speak about the matter.
He indicated that he will speak in public when the investigation is concluded.