Abe Seeks More Cooperation From Public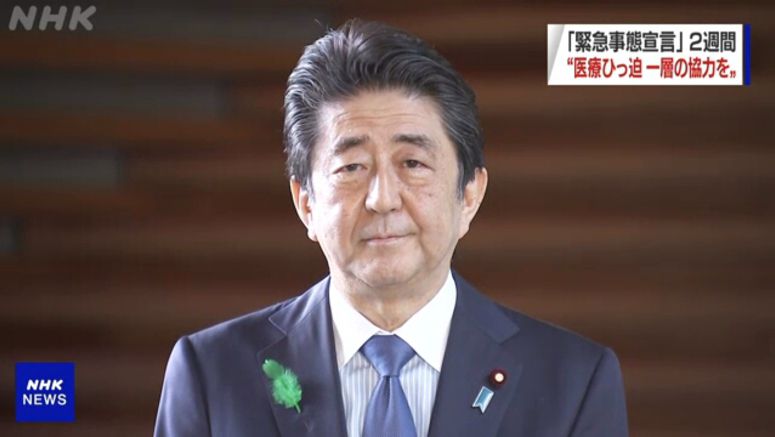 Japan's Prime Minister Abe Shinzo is seeking more cooperation from the public to avoid close contact with others to prevent the spread of the new coronavirus.
Abe spoke to reporters on Tuesday, two weeks after he declared a state of emergency in Tokyo and six prefectures. The state of emergency was later expanded to cover the entire nation.
Abe said he is grateful to those who have been cooperating and staying at home. But he said a fairly large number of people left Tokyo over the weekend for rural destinations.
He said the string of holidays from the end of April to early May is approaching, and that poses a risk of the further spread of the virus. He asked people to refrain from taking trips or going afar.
Abe said the nation's healthcare system is very strained, and in order to ease the burden and protect peoples' lives, he would like more cooperation to achieve the goal of reducing contact between people by 80 percent.
Economic Revitalization Minister Nishimura Yasutoshi said he is considering taking tougher measures against businesses that defy the government's request to stay closed.
Nishimura told reporters that unfortunately, some pachinko parlors are not following the request, and some people are crossing prefectural borders for outings.
He said experts are harboring a strong sense of crisis and prefectural governors have been consulting him, so he may disclose the names of businesses that are defiant.