Abe Seeks Opposition Support On Virus Response Law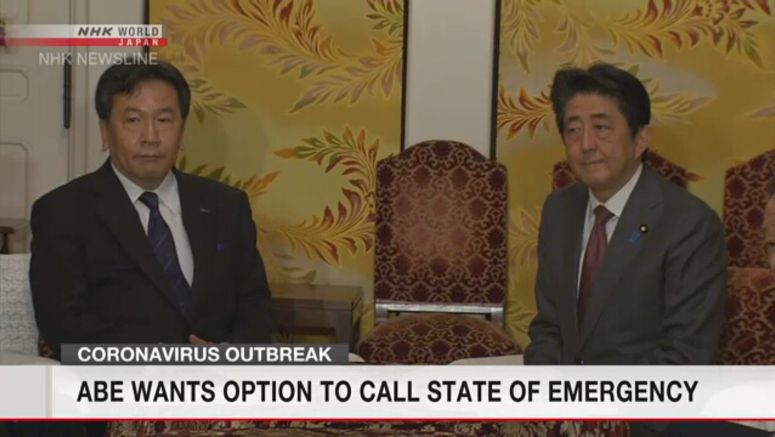 Japan's Prime Minister Shinzo Abe has sought opposition parties' cooperation to enact legislation that would enable him to declare a state of emergency if the coronavirus spreads further.
Abe met leaders of the five opposition parties individually on Wednesday, and asked them to cooperate in passing the legislation through the Diet as soon as possible.
Abe said the legislation would enable the local governments and municipalities to ask for or instruct preventive measures, including urging citizens to stay indoors and closing schools.
Abe said, to make it happen, the government is considering amending an existing law, so that it can cover actions on the new coronavirus for up to two years.
The existing law was enacted under the rule of the government led by the former Democratic Party, aimed at dealing with new strains of influenza.
At Wednesday's meeting, the president of the opposition Constitutional Democratic Party, Yukio Edano, told Abe that the amendment is unnecessary because the existing one is applicable to the coronavirus. But Edano said his party is open to having deliberations on the bill.
He urged Abe to be prudent, saying the current situation has not met the criteria for declaring a state of emergency.
The government and the ruling parties are planning to submit the bill to the Diet as early as next week.