Abe Seeks Understanding For School Closure Request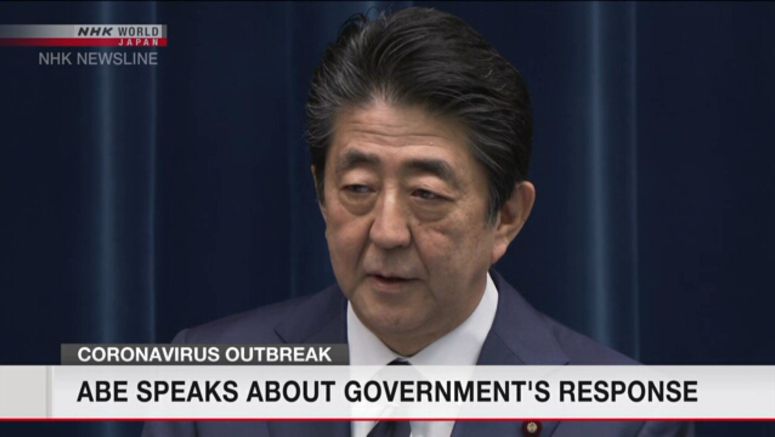 Japan's Prime Minister Shinzo Abe has asked for understanding regarding the government's request to temporarily close schools around the country.
He made the remarks in a news conference on Saturday to explain his commitment to containing the spread of the new coronavirus.
He asked for cooperation from every Japanese citizen, saying that the government alone will not be able to win the fight against the virus.
Abe quoted experts as saying it is possible to slow the pace of its spread, and said he decided he should do everything he can to contain the spread over the next couple of weeks.
Abe said that he had asked organizers of major sports and cultural events to suspend, postpone or downsize them.
He said he also asked operators of sports gyms and buffet-style restaurants to refrain from conducting business in a way that puts many people in contact with others. He also called on the businesses to take sufficient preventive measures.
Regarding his request to shut down schools around the country, Abe said his government needs to prepare for the risk of infection, keeping in mind that children's health and safety are of utmost importance.
He said that in order to alleviate the burden on parents, his government will fully support municipalities to open after-school care programs in the morning as during the spring holidays.
He said his government will also set up a financial support program to provide allowances to those who are kept from going to work, regardless of whether they are regular or non-regular workers.
Abe said he made the decision and is determined to take complete measures under his responsibility.
He said he intends to compile a second set of emergency measures within about 10 days.