Abe: State Of Emergency Can Be Lifted In A Month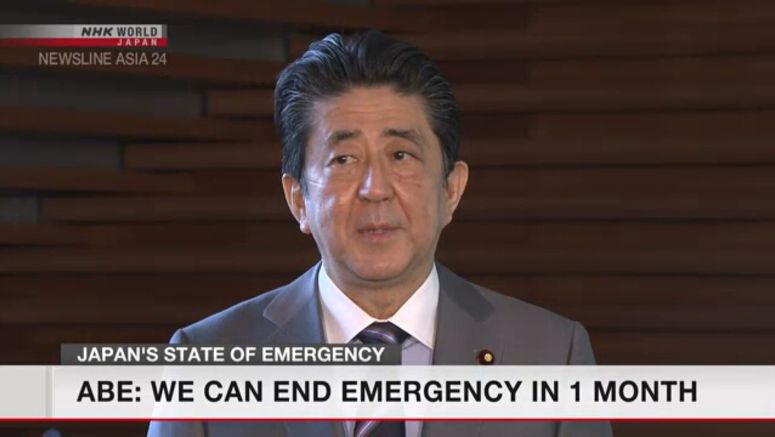 Japanese Prime Minister Abe Shinzo said the country will make it out of the state of emergency in a month with the cooperation of citizens.
Abe told reporters on Wednesday that he is thankful for the cooperation of people in response to the declaration he made the previous day.
He said he has heard that many companies are allowing their employees to work from home from Wednesday.
Abe urged people to reduce person-to-person contact by up to 80 percent during the month-long state of emergency.
The emergency declaration is in effect for Tokyo, Kanagawa, Saitama, Chiba, Osaka, Hyogo and Fukuoka.