Abe To Ask All Schools To Close During March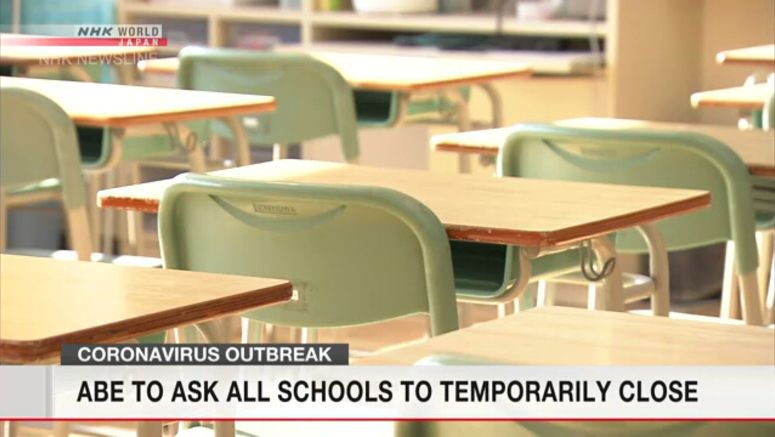 Prime Minister Shinzo Abe has said the government is planning to ask all elementary, junior and senior high schools and special support schools in the country to shut down from Monday, until the start of the spring holidays, in a bid to reduce the risk of students catching the new coronavirus.
Abe unveiled the plan on Thursday at a meeting of the government's taskforce on the coronavirus outbreak.
Normally, schools in Japan typically begin spring breaks in late March. They will now be effectively asked to start their holidays early.
Abe noted that some local governments have already cancelled classes in their areas.
He said what Japan will do as a nation in the next week or week after next will be extremely important in its efforts to contain the outbreak.
Abe said the health and wellbeing of children is of utmost concern, and the government wants to eliminate major risks of infection that school environments could pose as places where a large number of students and their teachers regularly spend long hours together.
Abe added that if schools decide to hold graduation ceremonies or entrance examinations during March, every effort should be made to prevent infections.
He also asked for cooperation of employers to make sure that employees with school children can take days off to take care of the children who have no school. Abe said the government will be responsible for any inconvenience that employers may experience as a result.