Abe To Attend Hiroshima, Nagasaki Ceremonies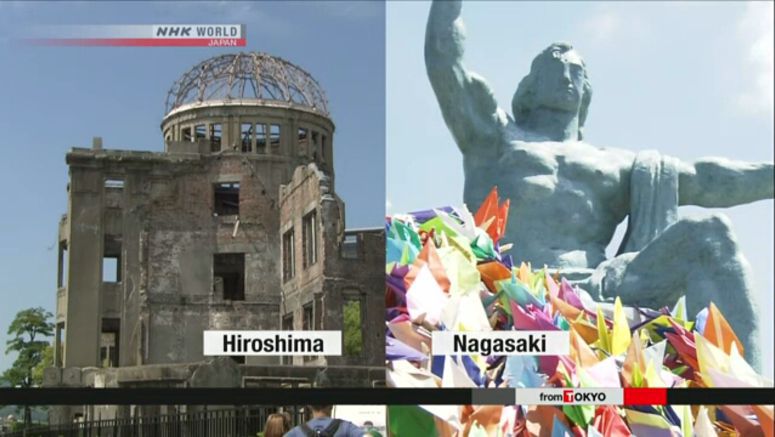 Japanese Prime Minister Abe Shinzo plans to attend the ceremonies to mark the 75th anniversary of the US atomic bombings of Hiroshima and Nagasaki.
Abe told government and ruling coalition executives on Monday that he will participate in the ceremonies in Hiroshima on Thursday and in Nagasaki on Sunday.
He said the tragedies of the two atomic-bombed cities must never be repeated, and that Japan will work to achieve a world without nuclear weapons as the only country that has experienced atomic bombings.
Abe said Japan is committed to its three principles of not producing, possessing or allowing nuclear arms on its territory.
Abe added that Japan is also determined to serve as a bridge between countries with and without nuclear weapons, and to lead the efforts made by the international community.
He pledged to continue implementing support measures for atomic-bomb survivors.