Abe To Explain School Closure Plan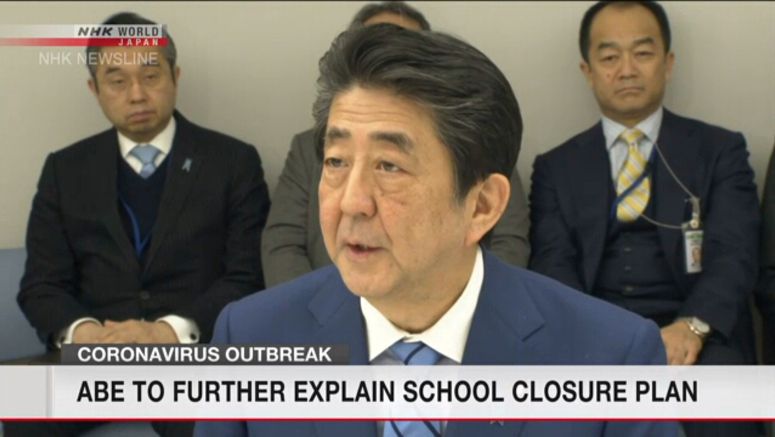 Prime Minister Shinzo Abe will hold a news conference on Saturday to explain his plan to shut down schools across the country in an effort to contain the spread of the new coronavirus.
The Japanese government on Friday asked elementary, junior, senior high and other schools to close from Monday until the spring holidays in late March.
Deputy Chief Cabinet Secretary Akihiro Nishimura explained the purpose of the request to governing and opposition parties and asked for their understanding. But party officials said schools won't be ready and more measures are necessary.
The education ministry is asking children to stay at home in principle.
It says it will disregard shortages in class hours at elementary and junior high schools, and is calling on high schools to flexibly assess students' credits.
The labor ministry is planning to provide support to parents who would have to take days off from work to take care of their children, as well as companies where they work. It is also considering providing an allowance to part-time workers.
The government is also calling on operators of after-school care programs to extend their operating hours to eight on weekdays. It plans to financially support their personnel costs.
But officials from municipal governments and education boards expressed concerns about the plan.