Abe To Note Impact On Rights If Emergency Declared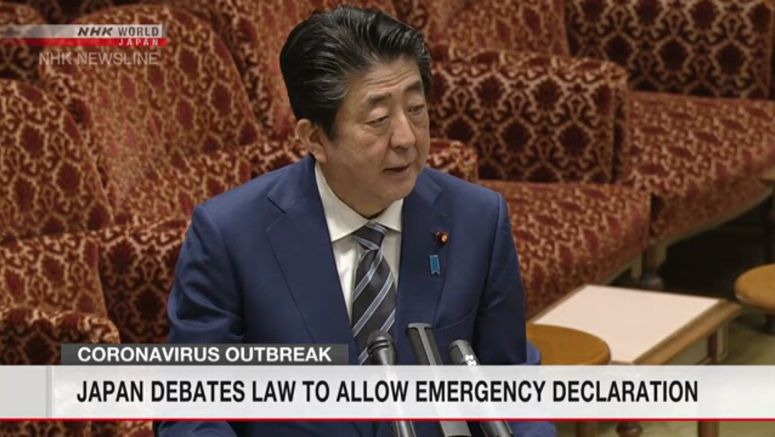 Japan's Prime Minister Shinzo Abe says he will fully consider the possible impact on individual rights if a state of emergency is declared over the coronavirus outbreak.
Abe was speaking on Monday at an Upper House committee that is discussing a bill that would allow the prime minister to declare a state of emergency.
A ruling party lawmaker called on Abe to be careful about restricting private rights after making such a declaration.
Abe responded that experts say Japan is now at a critical juncture in terms of whether the outbreak will spread further or come to an end.
He said the bill is designed to keep the impact on people's lives to a minimum while preparing for a worst-case scenario.
He said he acknowledges that a state of emergency could restrict individual rights and he will fully consider what effects this would have when making decisions.
The prime minister said the number of infections in Japan, excluding cases from a virus-hit cruise ship, is considerably lower than in France or Germany, and not just countries where infections have surged, such as China, South Korea, Italy and Iran.
Abe said the government will try to prevent negative views of Japan from spreading abroad.
He said he will ask experts to help distribute information about Japan's situation.