Abe To Push Forward With School Closures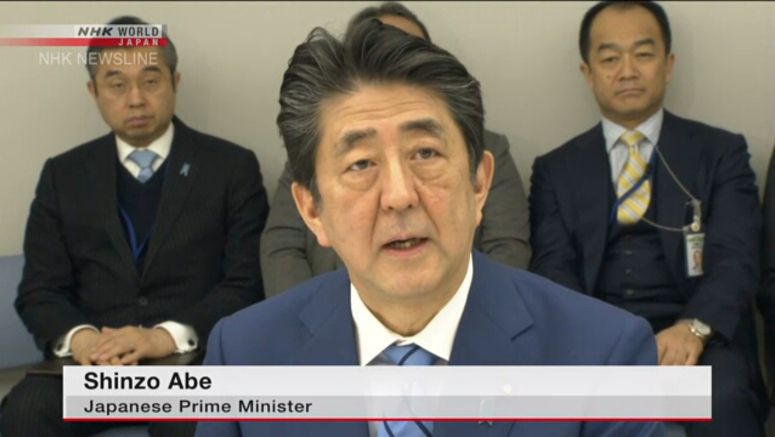 Japan's Prime Minister Shinzo Abe says the government will push forward with its plan to temporarily close schools and will not hesitate to take the necessary steps to curb the spread of the new coronavirus.
The government decided on Thursday to request the closure of all elementary, junior and senior high schools and schools for students with special needs from Monday.
Abe on Friday asked for understanding for the plan and said the government will be responsible for any issues resulting from the closures.
He stressed that the next week or two will be crucial for containing the spread of the coronavirus.
He said the government attaches the utmost priority to protecting the lives and health of the Japanese people and will take the necessary measures depending on how the situation develops.
Education minister Koichi Hagiuda told reporters on Friday that each school can make its own arrangements depending on the local situation.
He also asked the government and private sectors to show consideration for employees with children by allowing them to take days off if necessary.