Abe, Trump Discuss Postponed Tokyo Games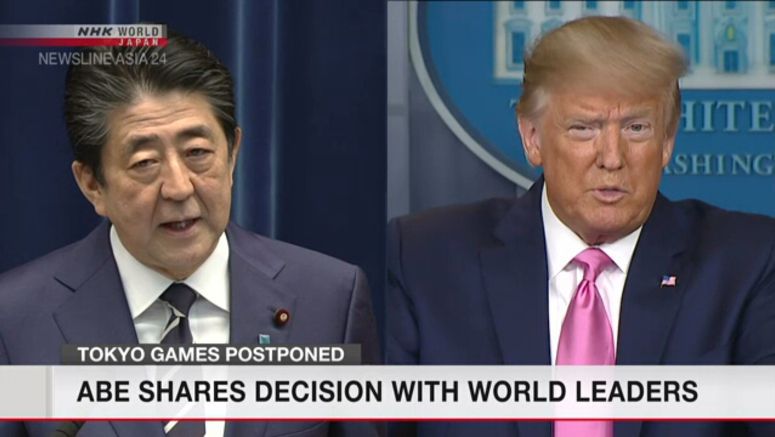 Japanese Prime Minister Shinzo Abe and US President Donald Trump have discussed the decision to postpone the Tokyo Olympic and Paralympic Games that were scheduled for this summer.
Abe and Trump spoke on the phone Wednesday morning, Japan time, for about 40 minutes. The talks came at the request of Japan's side.
Abe told Trump that he and International Olympic Committee President Thomas Bach agreed on Tuesday to postpone the Tokyo Games, and to hold them by the summer of 2021 at the latest. He said the decision is designed to allow athletes to compete under the best conditions and to ensure the Games are safe.
Trump expressed his support and said it was a good decision.
The leaders confirmed they will cooperate to create Games symbolic of overcoming the pandemic.
They also agreed to work together to promote the development of treatments for the virus.