Abe, Trump Hold Teleconference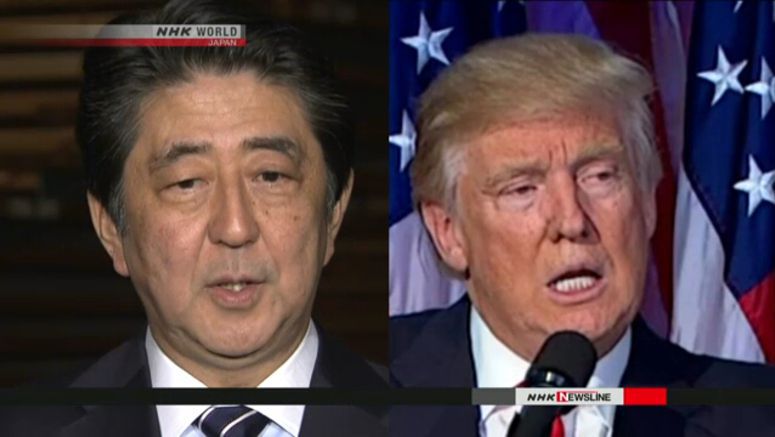 Japanese Prime Minister Shinzo Abe and US President Donald Trump have discussed the decision to postpone the Tokyo Olympic and Paralympic Games.
Abe and Trump spoke on the phone Wednesday for about 40 minutes.
Their talk came after Abe and International Olympic Committee President Thomas Bach agreed on Tuesday to postpone the Tokyo Games, and to hold them by the summer of 2021 at the latest.
The IOC executive board subsequently convened an emergency teleconference and approved the Games' rescheduling by about one year.
Details of the conversation between Trump and Abe are not yet known, but it's thought Abe explained Japan's plans to deal with the postponement, and asked for support.
The leaders also likely discussed the rapid spread of the new coronavirus in the United States, Europe and elsewhere.
It's believed they agreed to cooperate on ways to end the pandemic, including efforts to promote the development of treatments.