Abe Visits Hospital For 'one - Day Check - Up'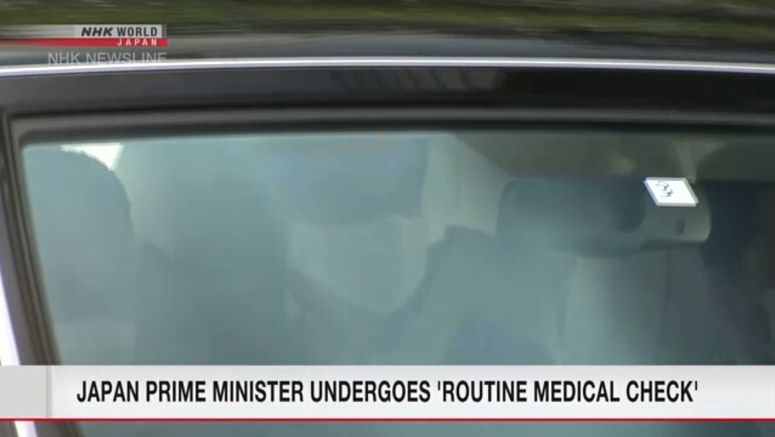 Japan's Prime Minister Abe Shinzo is visiting a Tokyo hospital on Monday. One of his secretaries says Abe is having a one-day check-up.
Abe arrived at Keio University Hospital on Monday morning.
The secretary says the prime minister is receiving a check-up so he can carry out his duties in perfect condition after his summer vacation.
Abe underwent a comprehensive medical examination at the same hospital on June 13. A hospital source says he is receiving "additional" checks that are expected to continue until the late afternoon.
Abe usually takes a summer holiday in August and stays at a villa in Yamanashi Prefecture.
But this year, he worked at the prime minister's office until the end of last week to deal with the coronavirus pandemic and other issues.