Abe Vows Continued Support For 'hibakusha'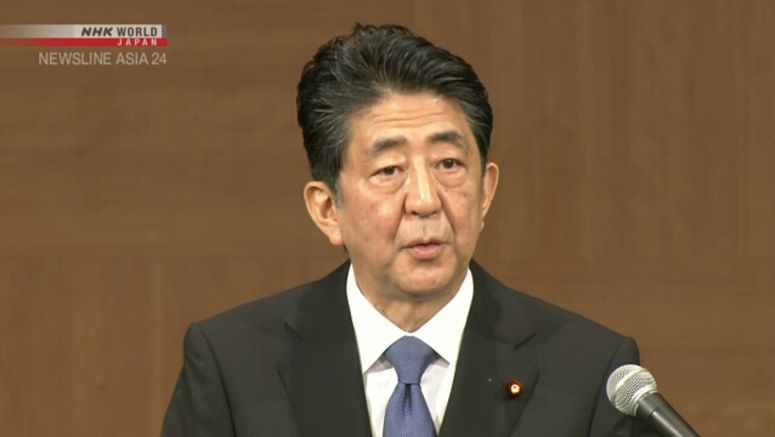 Prime Minister Abe Shinzo has pledged continued support for "hibakusha," or survivors of the 1945 atomic bombing, following an appeal by the city and prefecture of Hiroshima of a ruling on so-called "black rain."
Last month a district court in Hiroshima recognized people who were exposed to the radioactive rain immediately after the bombing as "hibakusha."
Abe told reporters in Tokyo on Wednesday the city and the prefecture decided to appeal to a higher court because the ruling differs from previous Supreme Court decisions.
He also suggested the government would consider expanding the "black rain" areas.