Abe Wears Face Mask In Meeting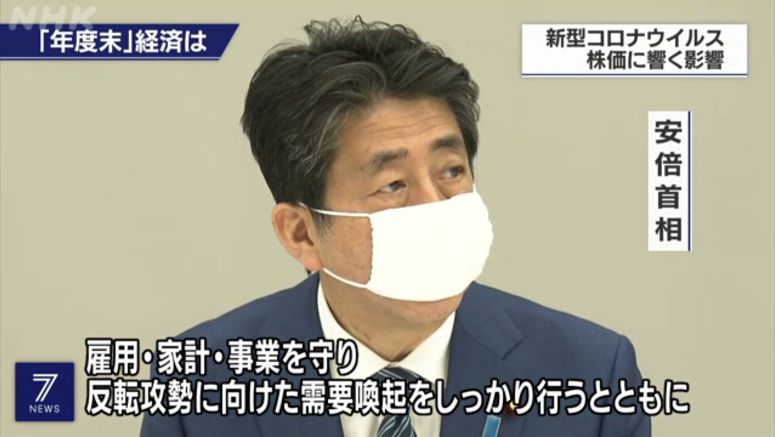 Japan's Prime Minister Abe Shinzo has worn a face mask at a meeting of the Council on Economic and Fiscal Policy as a precaution against coronavirus infection.
Other members including Cabinet ministers and private-sector representatives also wore masks at the meeting on Tuesday. Their seats were separated more than usual.
The government started taking measures for Cabinet ministers to prevent coronavirus infection on Tuesday.
Officials say it was Abe's first time to wear a mask at a meeting.