About 2,000 Virus Carriers Stay Home In Japan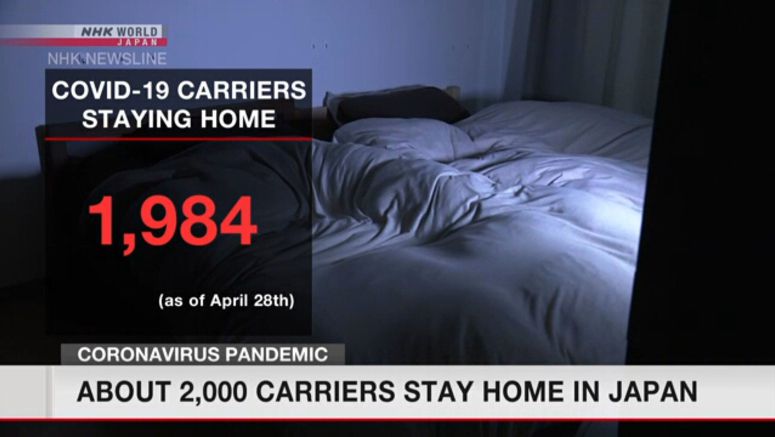 Japan's health ministry says about 2,000 people who have tested positive for the coronavirus have been isolating at home.
A ministry survey shows that of the 8,711 people who had tested positive by April 28, 1,984 were recuperating at home.
By prefecture, Tokyo topped the list with 635, followed by Saitama with 354 and Osaka with 332.
People with mild or no symptoms can choose to stay home instead of going into accommodation organized by local governments.
The survey also shows that 862 people were staying at such facilities, while 5,558 were in hospital.
The ministry says patients staying at home should closely monitor their condition, looking out for changes in face color, breathing patterns and pulse rate.
It says they should immediately contact municipal authorities if something appears to be wrong.
Cases have been reported of coronavirus patients dying suddenly at home after rapid changes in condition.