About 500 To Leave Cruise Ship On Wednesday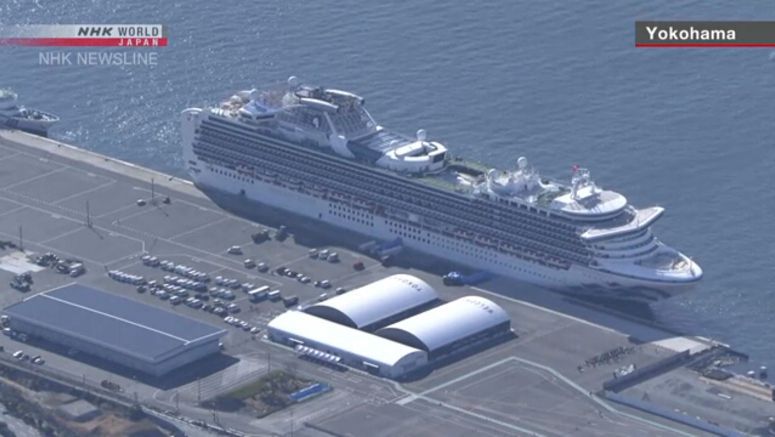 Japan's health ministry says about 500 passengers are expected to disembark on Wednesday from a cruise ship that has been quarantined at Yokohama, near Tokyo, because of an onboard outbreak of the new coronavirus.
The ministry says passengers who have tested negative for the virus and show no symptoms will start leaving the Diamond Princess on Wednesday following a 14-day quarantine period.
The ministry is conducting virus tests on all 3,100 people who remain on the ship. A total of 542 passengers and crewmembers have contracted the virus.
Disembarking of the passengers is expected to end around Friday.
The ministry says people who tested negative but shared cabins with virus carriers will have to remain on board for 14 days after they are separated from the infected people.
They will be allowed to disembark if they show no health problems during the quarantine period.
Ministry officials say the people who leave the ship will be allowed to lead their usual lives, but they will be contacted by phone for several days to check on their health.
About 50 passengers aged 80 or over with chronic diseases and their family members were earlier allowed to leave the ship. They are expected to return home on Wednesday from their temporary accommodation.
The officials plan to consult the operator of the Diamond Princess and consider allowing crewmembers to leave the ship if they wish.