Aichi Governor Requests Cooperation Against Virus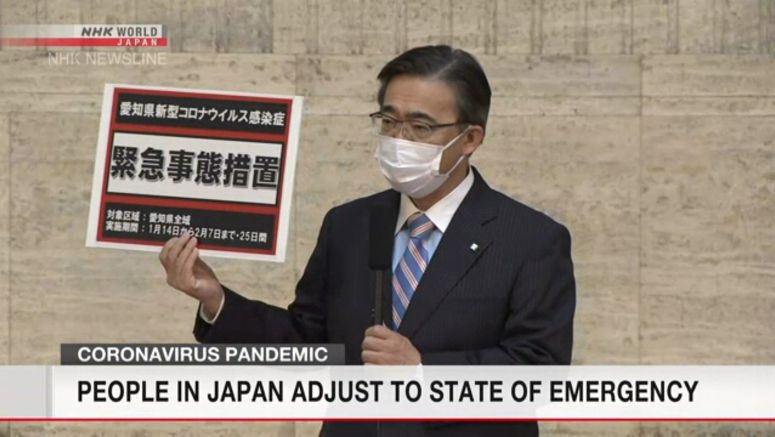 The governor of Aichi Prefecture in central Japan has appealed to the public to cooperate with emergency measures now that the prefecture is covered by the central government's state of emergency declaration.
Japanese Prime Minister Suga Yoshihide on Wednesday declared a state of emergency for seven additional prefectures, including Aichi, through February 7.
The Aichi prefectural government convened a meeting of its task force on Thursday morning to brief representatives of healthcare and business organizations on its emergency measures.
The measures include asking all eateries to close at 8:00 p.m. from next Monday.
Governor Ohmura Hideaki described the situation as extremely severe, and vowed prefecture-wide efforts to contain the spread of infections.
The head of the Aichi Medical Association, Maseki Mitsuaki, said no beds are available for people who need to be hospitalized, and there are cases of ambulances being called after a patient's condition takes a turn for the worse. He says it's like medical care in a disaster.
Uchida Yoshihiko of the Nagoya Chamber of Commerce and Industry appealed for the swift distribution of support money to struggling businesses that are likely to suffer a significant impact.