Angels Manager: Ohtani Unlikely To Pitch This Year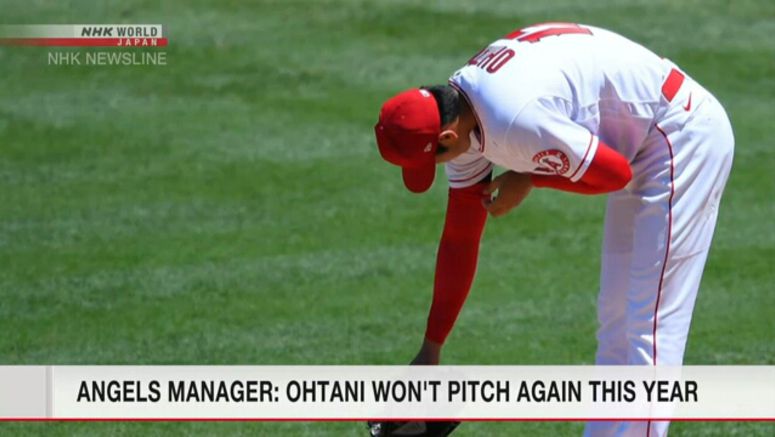 Los Angeles Angels manager Joe Maddon says Japanese two-way player Ohtani Shohei is not going to pitch this year, due to a muscle injury near his right elbow.
Maddon spoke about Ohtani during an online news conference on Tuesday. He said, "In whatever kind of throwing program, it'll be very conservative." He said, "I'm not anticipating him pitching at all this year."
Maddon said that from what he has been told Ohtani "should have no holdups with his hitting." The manager said Ohtani was still a little bit sore on Tuesday, and the team chose not to push him.
Maddon said that Ohtani may be able to play as a designated hitter in the game against the Seattle Mariners on Wednesday. The manager said he will speak with Ohtani and see if he can play on Wednesday. He added, "If not, I think the next day. So it's kind of a day-to-day thing."
Ohtani underwent surgery to repair a torn ligament in his pitching elbow in October, 2018. He returned to his two-way role in July. But he felt discomfort in his right arm on Sunday, after he pitched through the second inning in a game against the Houston Astros. An MRI exam later revealed that he has a muscle injury in that arm.
The Angels said earlier that Ohtani will be able to participate in training exercises for pitchers in about four to six weeks.