Aomori Artisans Keep Traditional Tops Spinning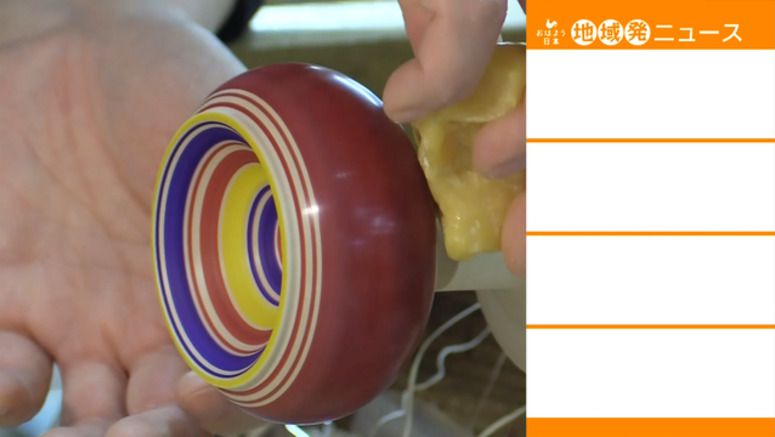 Craftspeople in the city of Kuroishi in northern Japan are busy making wooden tops designed to spin on snow.
The "Zuguri" tops were designated by Aomori Prefecture as a traditional handicraft last month.
Artisans who make "Kokeshi" dolls are in charge of producing the tops to meet orders for the winter season.
Kojima Rika works at a factory in the city's Kokeshi doll museum. She uses a plane to carve a top from a piece of wood, adds red, yellow and other colors, and glosses it with wax. Kojima says she tries to make tops that can spin for a long time on the snow. She advises people to choose a size that matches their hands.