Aquarium In Okinawa Closed Amid Surge In Cases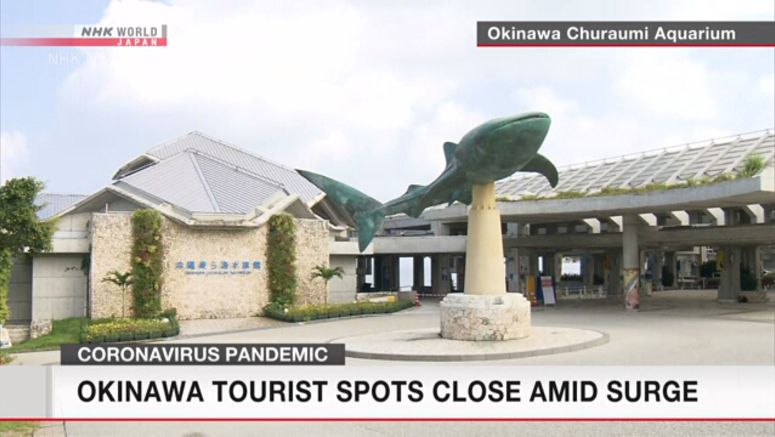 An aquarium in Okinawa has been temporarily closed after the southern island prefecture declared its own state of emergency amid a surge in coronavirus cases.
Officials at the Okinawa Churaumi Aquarium in the town of Motobu say the facility will be closed from Sunday through August 15 to help prevent infections.
Okinawa is seeing a rapid increase in coronavirus cases. The number of daily infections had hit record levels for five straight days as of Friday, prompting the governor to declare an emergency.
Some people were seen walking away from the aquarium on Sunday after finding out that it was closed.
A man from the central prefecture of Shizuoka said he wanted to see the whale sharks, but the aquarium was closed.
A senior aquarium official, Sato Keiichi, said it's hard for them to shut down at the busiest time of the year, but they will work to ensure that many people can visit when the situation is under control.
Some facilities in Shuri Castle Park, another tourist spot in the prefecture, will also be closed from Sunday through August 15.