Ashikaga Forest Fire Almost Contained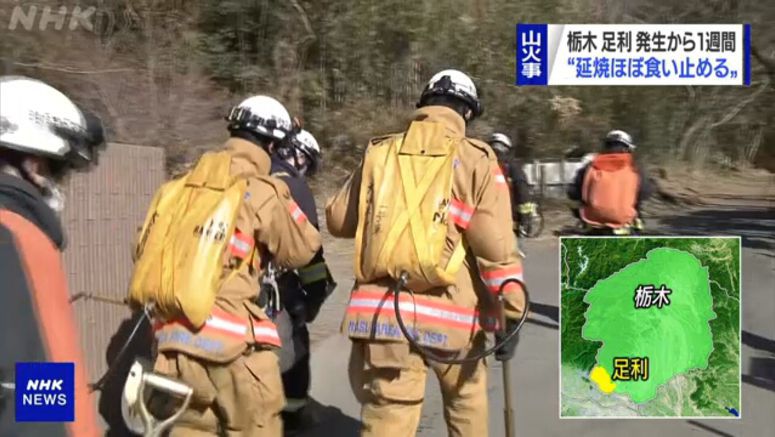 Officials in the city of Ashikaga, north of Tokyo, say a forest fire that started a week ago has almost been contained. Ground Self-Defense Force personnel and firefighters are trying to extinguish the flames.
The fire broke out in southwestern Tochigi Prefecture on February 21. About 106 hectares had burned as of 6 p.m. on Saturday.
There have been no reports of injuries. But a wooden shrine building on a mountain was destroyed. Ashikaga City officials say the firefighting efforts prevented the fire from spreading.
On Sunday morning, the Self-Defense Force resumed spraying water from a helicopter while firefighters battled the blaze on the ground.
The officials issued an evacuation advisory for 305 households. Seven people from five households were taking shelter at three evacuation facilities as of 9 a.m. on Sunday.