Aso Calls For Swift Passage Of Extra Budget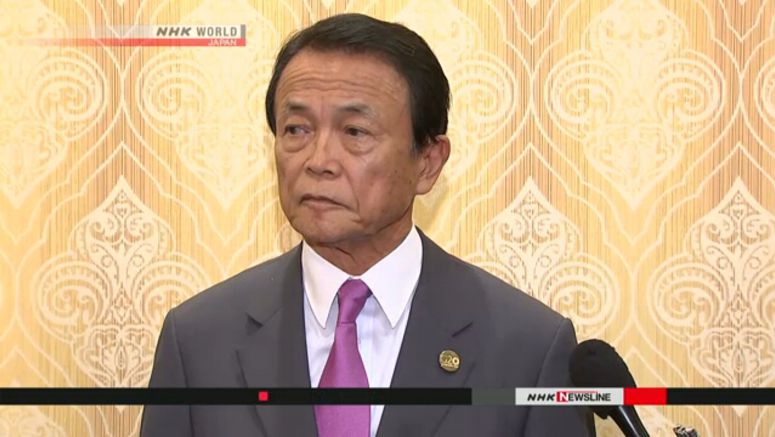 Japan's Finance Minister Aso Taro has called on Diet lawmakers to swiftly approve a supplementary budget bill to implement emergency economic measures.
The extra budget for the current fiscal year will partially fund a stimulus package worth 117 trillion yen, or about 1.1 trillion dollars, to shore up Japan's economy, which has been severely affected by the coronavirus outbreak. The package includes a cash handout of 100,000 yen to all residents in the country.
Aso said in a speech to the Lower House on Monday that the new coronavirus is having an immense impact on the domestic and overseas economies. He said this grave situation is expected to continue until the end of the outbreak comes in sight.
The finance minister said the government will take strong steps to prevent the further spread of the virus and will improve medical systems to contain the outbreak as soon as possible.
He pledged to protect jobs, businesses and people's livelihoods with unprecedentedly strong support for corporate funding and payouts to small and medium-sized businesses as well as to all individuals.
Aso also said the government will aim to achieve a quick, sharp economic recovery after the outbreak is brought under control. He said it will extend large-scale support for a joint public-private campaign to boost spending on tourism, travel, restaurants, and events.