Aso Expresses Concern Over Digital Yuan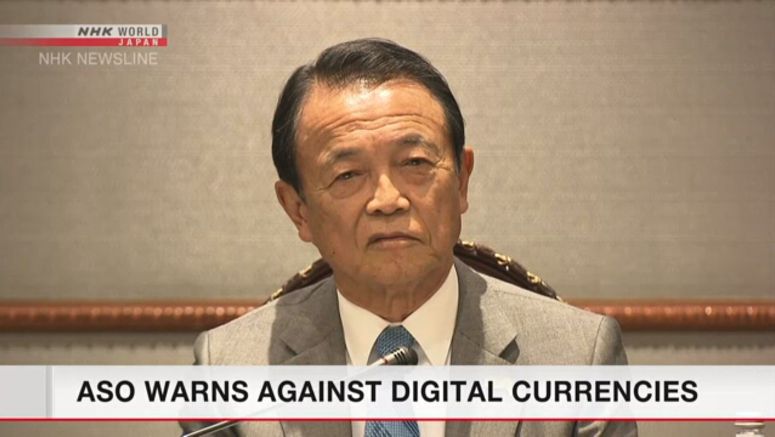 Japan's finance minister Taro Aso has warned his G20 counterparts about digital currency, saying more work is needed before any issuance.
In a news conference after the meeting of the Group of 20 finance ministers and central bank chiefs in Saudi Arabia, Aso said regulations on digital currency should be drawn up to avoid potential risks such as money laundering.
China is already moving towards issuing a digital yuan.
But Aso said because of the impact China should not go ahead with issuing it until potential problems are solved.
Aso also said he expressed concern during the meeting over the US "safe-harbor" proposal regarding global rules on taxes paid by digital giants.
Washington has proposed giving large IT firms a choice about whether they would have to follow the new rules on where they pay taxes or remain with the current regulations.
Aso said that giving firms choices would diminish the regulatory effect of the new rules.