Aso Urges Scam - Hit Docomo To Put Customers First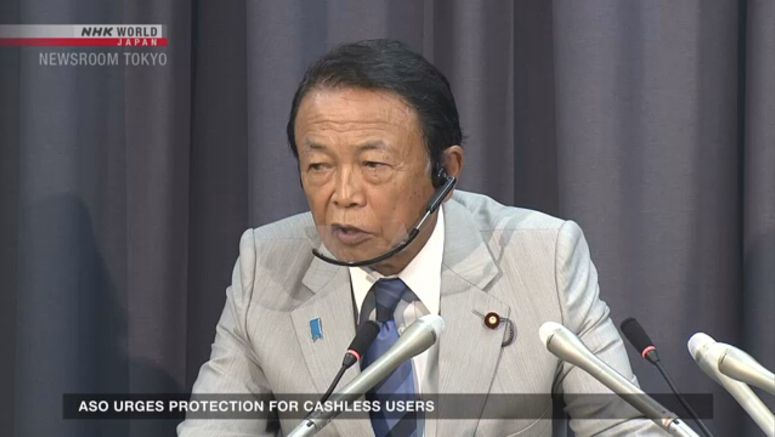 Japan's finance minister says he wants an operator of an e-money service and banks to put top priority on protecting depositors, following a major fraud case.
Aso Taro was speaking on Friday following revelations that bank customers had their savings stolen by scammers who abused telecom giant NTT Docomo's cashless payment service.
Aso, who's also deputy prime minister, said all the victims must first be reimbursed fully. He added that measures to prevent more damage to depositors are also needed.
The scammers exploited a weakness in Docomo's registration process to sign up for the service and establish links to the victims' bank accounts.
They made 66 improper withdrawals from accounts at 11 banks, stealing about 170,000 dollars.
NTT Docomo has acknowledged that its user identification was inadequate, and that it failed to prevent malicious imposters from registering with its service.
The company said it made the signup procedure easier to gain more users amid intense competition.
The finance minister urged other cashless payment providers and banks to draw lessons from the case. He called on them to introduce robust security measures, such as reinforcing personal identification procedures.