Astrazeneca Vaccine To Be Produced In Japan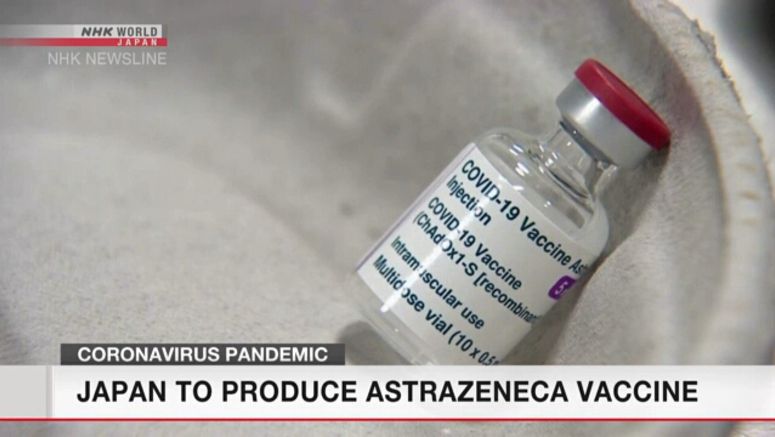 Major British pharmaceutical company AstraZeneca plans to shortly start producing its coronavirus vaccine in Japan.
In December, the company signed a contract with the Japanese government to provide 120 million doses of vaccine. Thirty million doses are expected to be imported to Japan by March.
AstraZeneca says that to speed up supplies, it will also start producing the vaccine in Japan in the near future by outsourcing the work to several firms, including a drugmaker in Hyogo Prefecture, western Japan.
Up to 90 million doses of the AstraZeneca vaccine made in Japan are expected to be supplied for the country's vaccination program if the vaccine is approved by the health ministry. Clinical trials are now underway.
As the supply of vaccines is behind schedule in Europe and other countries, AstraZeneca aims for a stable supply in Japan.