Astronaut Hoshide Enthusiastic About 2021 Mission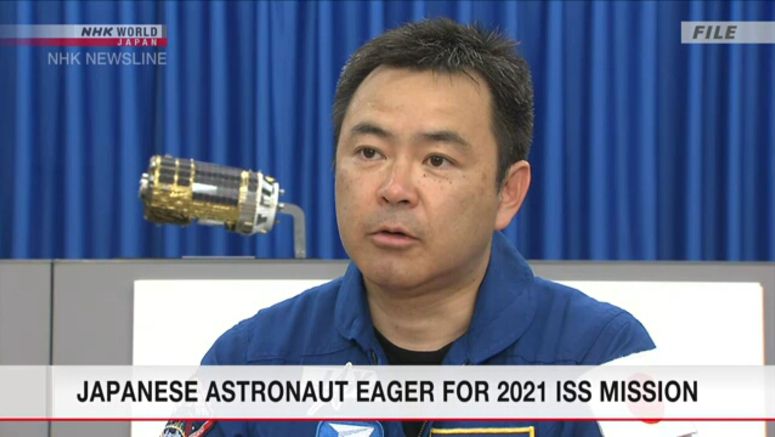 Japanese Astronaut Hoshide Akihiko has spoken of his enthusiasm for his third trip to the International Space Station scheduled for next spring.
Last month, the Japan Aerospace Exploration Agency announced Hoshide will head to the ISS on the second operational flight of the US spacecraft Crew Dragon.
The agency also said Hoshide will become the second Japanese to serve as the commander of the ISS after Wakata Koichi, who took on that role in 2014.
Speaking from Houston in an online news conference, Hoshide was asked about Japanese astronauts flying in the first two operational flights of the private-sector spacecraft, the Crew Dragon.
Noguchi Soichi is to travel to the ISS on Crew Dragon's first flight as early as September.
Hoshide said it shows Japan's space development is highly regarded and he wants his work to further raise Japan's international status.
Regarding the civilian use of space, Hoshide said he believes the age has arrived in which many people from various fields will be traveling to space. He referred to plans for travelers to stay at the ISS and said he wants members of the public to enjoy space travel.
Hoshide first traveled to the space station in 2008 on the US Space Shuttle and then on Russia's Soyuz spacecraft in 2012.