At Least 7 Dead In Floods In Southwestern Japan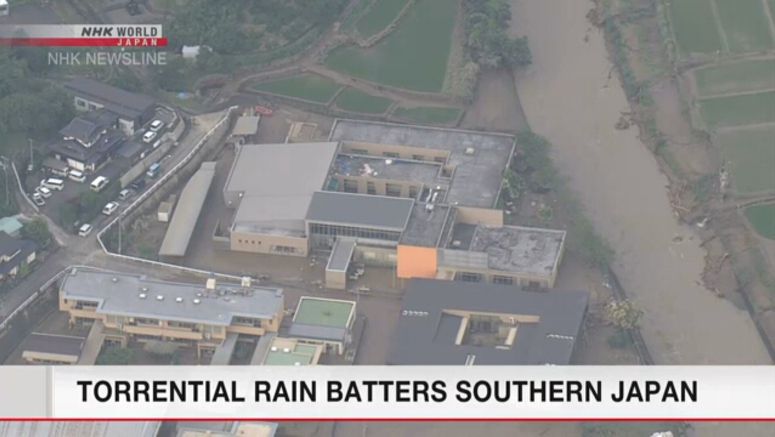 Heavy rain in Kumamoto Prefecture, southwestern Japan, triggered floods and mudslides on Saturday, leaving seven people dead. Authorities say 14 people have no vital signs and four are missing.
The record rain inundated many residential areas, although the downpour has eased for now.
Two rivers have overflown at 11 locations.
About 50 people were stranded at a nursing home in a flooded area in the village of Kuma. Fourteen of them were found without vital signs.
Authorities say Self-Defense Force members worked overnight to transfer some elderly residents from the facility to a hospital.
Around 20 districts in the village of Sagara had been cut off by floods and landslides as of Saturday afternoon.
Footage taken from an NHK helicopter on Sunday morning shows an SOS sign on the ground in the city of Yatsushiro. Some people were seen waving for help at a nearby building. City officials say about a dozen residents are taking shelter in the former elementary school.