Atomic Bomb Survivor Speaks To Un Tour Guides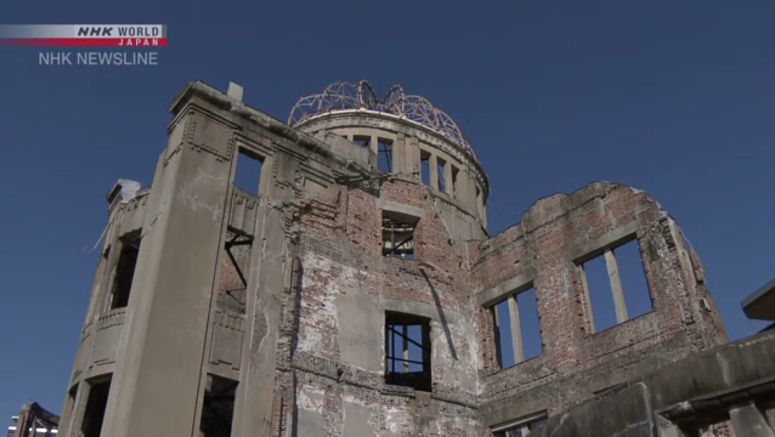 A survivor of the 1945 atomic bombing of Hiroshima has given an online lecture on her experience to tour guides at UN facilities around the world.
Kajimoto Yoshiko spoke on Thursday, Japan time, at an event organized by the Hiroshima Peace Culture Foundation. Her audience included tour guides from UN facilities in New York and Geneva.
The 89-year-old hibakusha said she suffered a severe injury to her limb in the bombing at the age of 14. She said she saw a junior high school boy dying nearby while holding a severed arm. She said she still cannot forget the scared and sad expressions on his face.
Kajimoto said she lost her father and mother after the bombing, stressing that the threat of atomic bombs is radioactivity.
She asked the participants to convey what they learned from her lecture and the hibakusha's wish for the elimination of nuclear weapons.
Marwan Elbliety, an Egyptian participant, said he cannot forget what he was told. He said it would help him explain to students and people on tours about the suffering and struggles that resulted from nuclear weapons.
Before the lecture, UN spokesperson Stephane Dujarric said it was important that all hibakusha have a platform from which to speak. He said the UN plans to use hibakusha's talks for its tours, which are currently being given online to prevent coronavirus infections.