Australian Pm Morrison To Meet Suga In Japan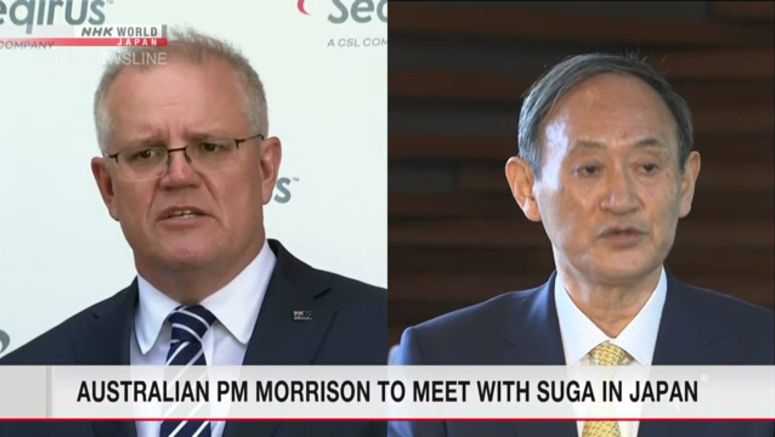 Australian Prime Minister Scott Morrison is to arrive in Japan on Tuesday for talks with his counterpart Suga Yoshihide.
The Australian government says that, on the first day of his 2-day trip to Japan, Morrison plans to discuss with Suga their national responses to the coronavirus pandemic.
The leaders are also expected to confer on travel between the two countries, which has been restricted due to the pandemic.
They will likely discuss how Japan's Self-Defense Forces and the Australian military can cooperate in joint exercises, with an eye to striking a deal on the handling of weapons and ammunition.
Australia apparently wants to strengthen economic and security ties with Japan amid its increasingly strained relations with China, which is Australia's top trading partner.
In April, Morrison suggested that an independent inquiry was needed to identify the origin of the coronavirus. Beijing reacted sharply and imposed restrictions on imports of Australian meat products.