Bank Of Japan Maintains Monetary Policy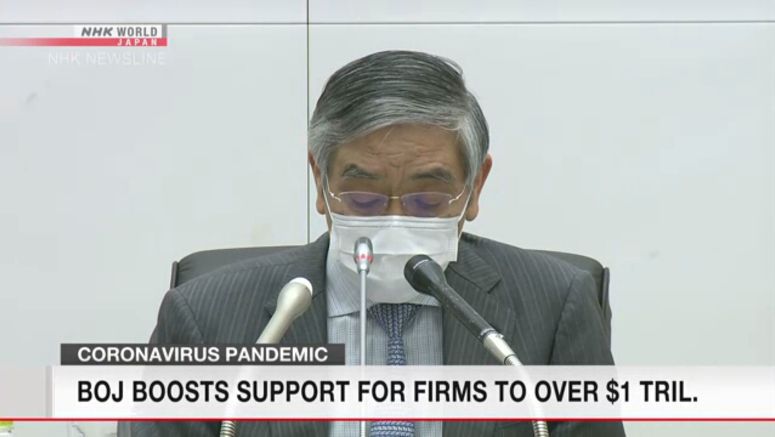 The Bank of Japan has decided to maintain its policy of massive monetary easing to support the country's economy during the coronavirus pandemic.
In a two-day policy meeting that ended on Tuesday, the central bank also decided to increase its financing support for businesses to about one trillion dollars.
BOJ Governor Kuroda Haruhiko said at a news conference after the meeting that the bank may expand the program further if necessary.
Kuroda said companies remain under tremendous financial stress, but that it has become easier for them to obtain funding thanks to efforts by private financial institutions.
He added that the BOJ will not hesitate to draw up additional easing measures, depending on the future impact of the coronavirus outbreak.
Kuroda said it may become necessary to take new steps, beyond conventional easing measures such as lowering interest rates.