Banks Support Rain Disaster Victims In Japan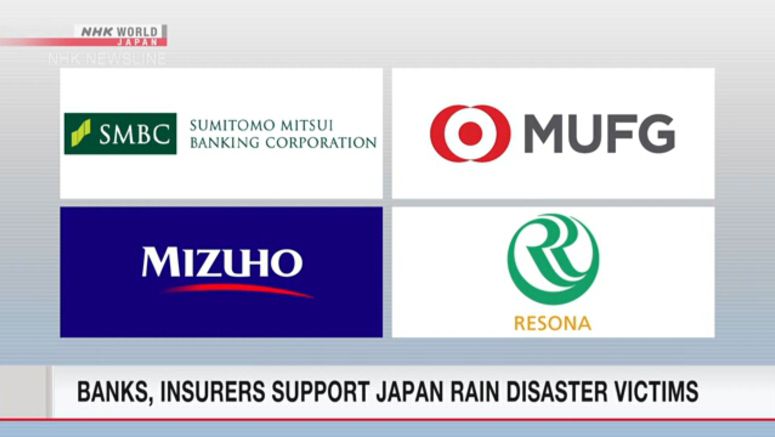 Japanese financial institutions are offering support for victims of the heavy rains that have battered southwestern and central Japan. Four major banks say they will lend money at reduced interest rates to people who need their homes rebuilt or renovated.
The banks are Sumitomo Mitsui, Mitsubishi UFJ, Mizuho, and Resona.
They will also offer lower rates to individual business owners and companies that have suffered damage to their premises.
Local banks on Kyushu island in the southwest say they will offer special interest rates for residential renovations and auto loans. They are also willing to review mortgage and other lending terms if necessary.
Meanwhile, major insurers say they will offer a grace period on premium payments. Life insurers will also make payouts even if the policy certificate has been lost.