Belarusians In Japan Demand President Step Down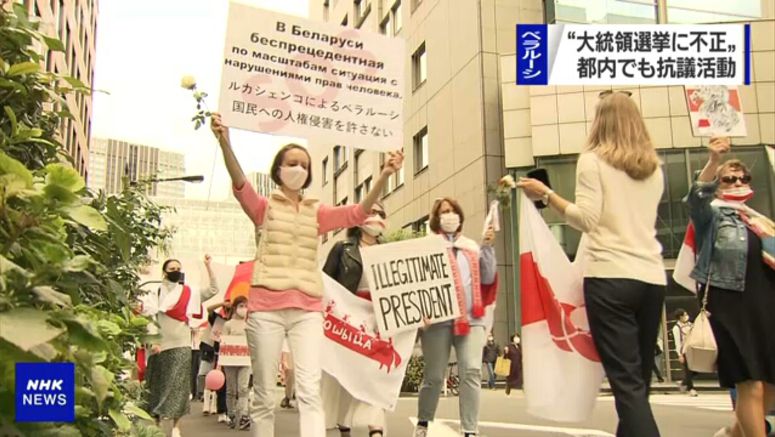 Belarusians living in Japan held a protest in Tokyo calling for the resignation of President Alexander Lukashenko.
Unrest continues in Belarus as massive protests have swept the country for more than two months against suspected poll rigging in the August presidential election.
The move has spread outside the former Soviet republic. About 40 people gathered in Hibiya Park in Japan's capital on Saturday. Protesters held up placards opposing dictatorship. They held a white-and-red flag which has become a protest symbol in Belarus.
The protesters shouted "Freedom for Belarus," and called for a halt to the use of violence.
One participant from Hiroshima said that people in her homeland are going through tough times but they will win. She said they are fighting hard and that she will not give up hope until the end.
Opposition leader Svetlana Tikhanovskaya has warned of a nationwide strike unless Lukashenko announces his resignation by Sunday.