Biden And Kishida Discuss Cooperation, Security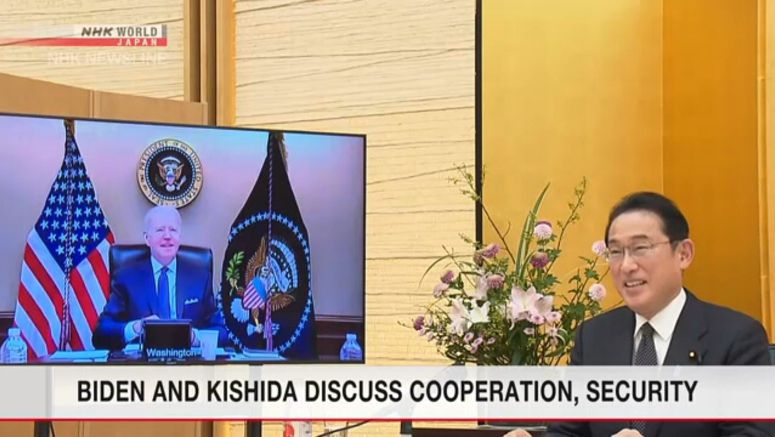 Japanese Prime Minister Kishida Fumio held his first in-depth talks with President Joe Biden since taking office in October.
The leaders met online for about 80 minutes on Friday.
They said they are committed to pursuing common opportunities and dealing with common threats. They said bilateral ties have never been stronger.
Kishida said he proposed hosting a summit of leaders from the Quad alliance -- Japan, the US, Australia and India -- in the first half of the year. He said Biden agreed.
He said they agreed to work closely on security threats in the Indo-Pacific region, including North Korean missile tests and China's increasing assertiveness in regional waters.
He told Biden that he wants to revise Japan's national security strategy and strengthen its defense capabilities. He said the president reaffirmed America's commitment to protecting Japan. They also agreed to establish high-level talks on economic issues.
After the meeting, Biden tweeted that the Japan-US alliance is "the cornerstone of peace and security in the Indo-Pacific and around the world."
White House officials said the leaders agreed that the alliance has "never been stronger or more necessary." They said Biden accepted Kishida's invitation to visit Japan.