Biden Expresses Support For Suga Over Tokyo Games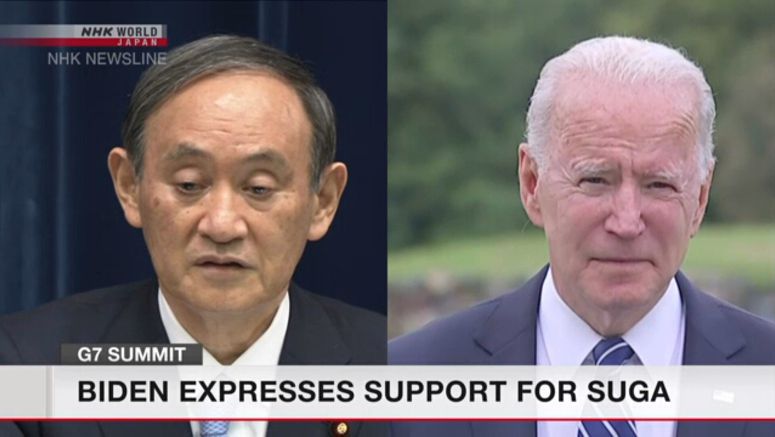 The US president has expressed support for the Japanese prime minister's commitment to the upcoming Tokyo Olympic and Paralympic Games.
Joe Biden and Suga Yoshihide spoke one-on-one in Cornwall, Britain, on Saturday. They are currently attending a Group of Seven summit there.
Suga said his government will take every possible preventive measure to make sure the Games are safe and secure from the coronavirus.
Biden told the prime minister that he supports him.
Suga also said the G7 leaders should send a strong message in their joint communique.
The prime minister suggested that he and Biden should work together to spearhead the discussions leading up to the statement's release. Biden agreed.
The leaders also agreed on the importance of a "Free and Open Indo-Pacific" and the role of the Association of Southeast Asian Nations.