Budget Deliberations Canceled After Abe's Heckling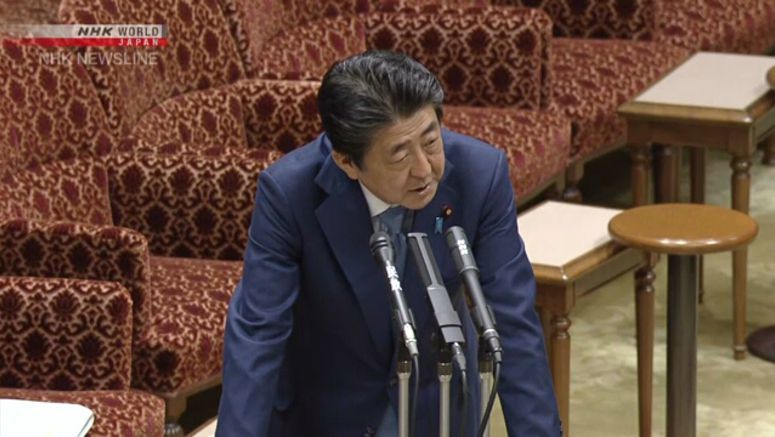 Prime Minister Shinzo Abe's heckling during a Diet debate has angered opposition parties, leading to the cancellation of budget deliberations in the Lower House Budget Committee scheduled on Thursday.
Abe jeered a lawmaker of the opposition Constitutional Democratic Party during the deliberations of the fiscal 2020 budget at the committee on Wednesday, saying, "Those questions were meaningless."
The opposition camp urged the prime minister to apologize and retract the words.
The Diet affairs chief of the main governing Liberal Democratic Party, Hiroshi Moriyama, met his Constitutional Democratic Party counterpart, Jun Azumi, on Thursday.
Moriyama said the heckling was regrettable, and proposed the government's pledge to be careful about words. But Azumi demanded an apology and retraction by Abe.
Executives of four opposition parties decided to present a motion to discipline Abe unless the ruling camp responds sincerely.
In a later meeting, Moriyama and Azumi agreed that the Budget Committee will have an intensive deliberation next Monday, and Abe will comment on his jeering at the beginning.
The opposition camp shelved the punitive motion, and the Lower House plenary session opened on Thursday afternoon after a 30-minute delay.