Business Leaders Weigh In On Hopes For Second Term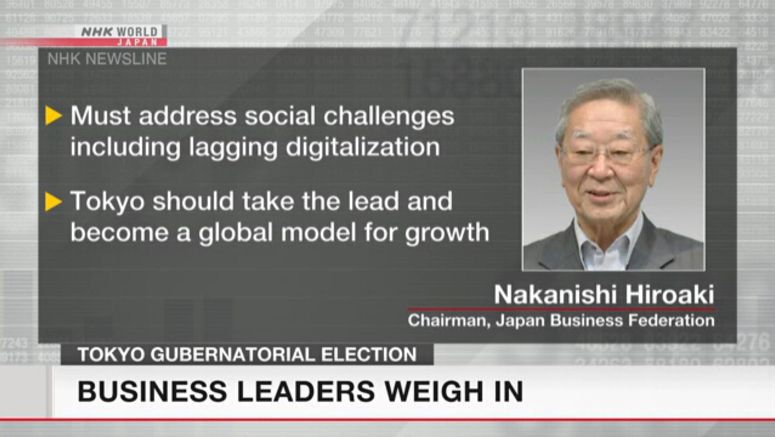 Japanese business leaders have weighed in on what they are hoping for from Tokyo Governor Koike Yuriko after she won a second term in Sunday's election.
The Chairman of the Japan Business Federation, or Keidanren, says Japan is entering a critical stage. Nakanishi Hiroaki says the governor should focus on containing the coronavirus and putting the economy back on track.
He said bold steps should be taken quickly to meet rising social challenges, including lagging digitalization. Nakanishi wants Tokyo to take the lead in these efforts and make it a model for growth, both inside and outside the country.
Japan Chamber of Commerce and Industry Chairman Mimura Akio wants the Tokyo government to continue supporting businesses impacted by COVID-19.
He has also asked the governor to continue looking at the best way to hold the postponed Tokyo Olympic and Paralympic Games.
Meanwhile, the Japan Association of Corporate Executives Chairman Sakurada Kengo says the city is about to enter a crucial stage to prevent infection as cases rise.
He said it's urgent to rebuild the economy and livelihoods that have been ravaged by the coronavirus pandemic.