Cabinet Approves Record Economic Aid Package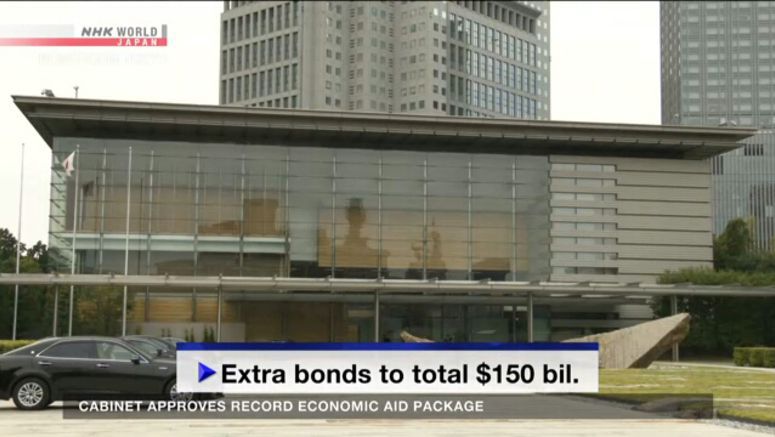 Japan's Cabinet has approved emergency economic measures of record proportions to deal with the impact of the coronavirus. The package is worth about 108 trillion yen, or one trillion dollars. The government plans to issue additional bonds to help fund the spending.
Also included is a plan to secure enough of the flu drug Avigan by the end of next March to potentially treat up to two million people infected with the new coronavirus.
Another key provision are grants of 300,000 yen, or about 2,800 dollars, for households that have taken a heavy financial hit due to the pandemic. There are also extra child allowances.
To fund part of the package, extra bonds totaling nearly 17 trillion yen, or about 150 billion dollars, will be issued. This will bring the total amount of government-debt issuance this fiscal year to more than 49 trillion yen, or about 450 billion dollars.
That includes funding for the government's initial budget for fiscal 2020.